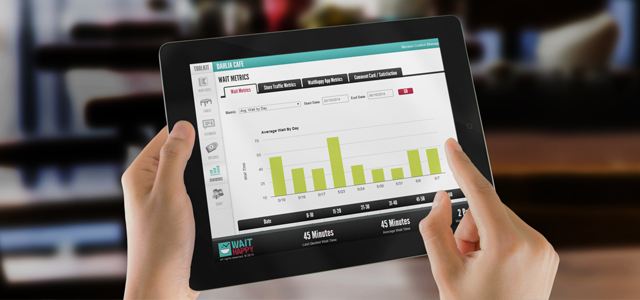 Your business can only grow from happy customers.
WaitHappy is the only system available that integrates quantitative data (wait times, parties sat, etc.) with qualitative data (customer experience/comment data) to give you a complete look at the customer experience you are providing at your restaurant.
The suite of tools WaitHappy provides can fully control your customer experience and ensure that they leave happy, because Happy Customers Come Back.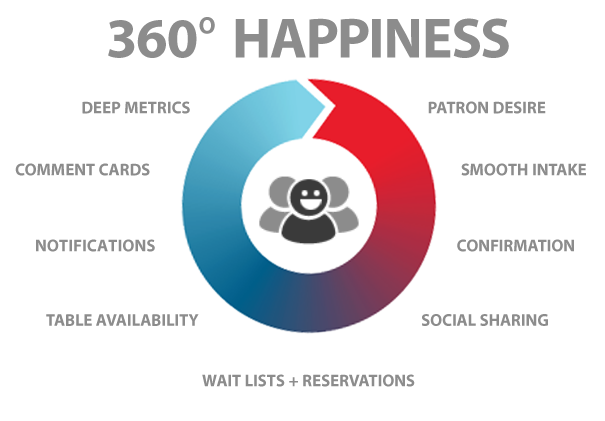 Research Shows That…
Wait lists are going to get longer.
With the state of the economy, more and more people migrating away from the fine dining restaurants to more casual and affordable restaurants.
A well managed wait is great!
Most consumers do not mind waiting longer times so long as they have faith that the wait is fair and well managed.
Bad reviews are costly!
The cost of a bad Yelp! review is equal to about $130. Wouldn't you prefer to pay $.10 to save $130?
Need some data points? No problem.
| | |
| --- | --- |
| 89% | The number of U.S. adults who switched to a competitor because they had a bad customer experience. |
| 86% | The number of U.S. adults who will pay more for a better customer experience. |
| 78% | Of consumers reported that their most satisfying experience took place when a capable and competent representative responded to their feedback. |
| 73% | The number of U.S. adults who said a friendly customer service made them fall in love with a brand. |
Need more convincing?
Here's what the industry has to say…