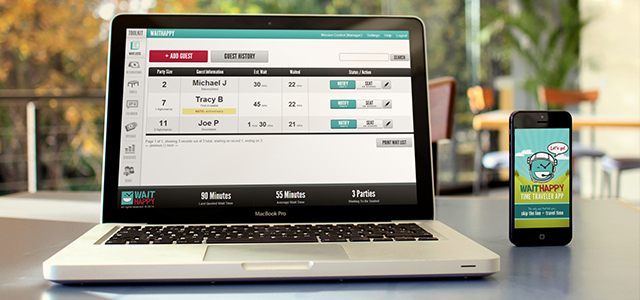 The New Restaurant Customer Experience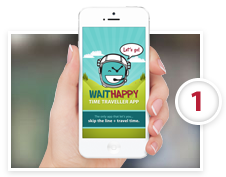 Interested Guest Finds Restaurant, Views Wait, + Jumps on List
A customer pulls out their smart phone and checks the wait times and specials at their favorite restaurants using WaitHappy's Time Traveler app. Once the dining decision has been made, the customer enters party size and seating preference and puts their name on the waiting list with the click of a button.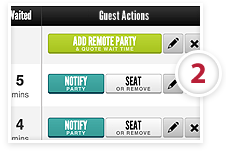 Host Staff Easily Approves Guest
Host stand at the chosen restaurant is automatically notified of the wait list addition on the tablet device of their choosing using WaitHappy's Mission Control, hostess quotes a wait time for their party and confirms the addition to the customer. The customer receives confirmation on their phone and gets ready for a great night out.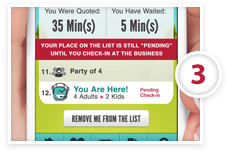 Informed Guest Waits Happily
Customer's party arrives at the restaurant 15 minutes before their scheduled dining time and checks in with the host stand. The party then goes to the bar for drinks and monitors their place on the wait list on their Time Traveler app.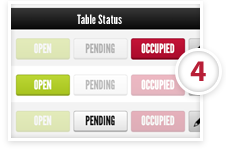 Smooooooth FOH Management
While the customers wait, the front of house staff are able to manage the restaurant flow by using Mission Control to monitor an always up-to-date wait list and table listing along with the current elapsed dining time of each seated party.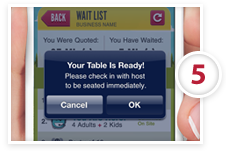 Guest Receives Notification to Phone
When the customer's table is ready, the hostess simply pushes a button to notify the customer on their phone via push notification to the app or SMS text message.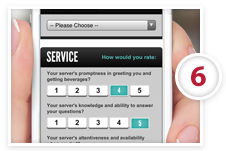 Guest Enjoys Experience + Provides Timely Feedback
The customer enjoys their meal with friends and after they leave and their table is cleared for re-seating in the Mission Control panel by the hostess, an automated comment card is sent directly to the exiting customer's phone.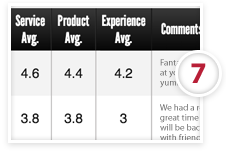 Manager Reviews + Responds
To evaluate the customer experience and front of house operations, restaurant owners and management can log in to Mission Control and runs reports on wait times, dining times, total number of people served, and more than a dozen reports. They can even go through all comment card responses to see if there were any problems with staff, food or the overall experience. Managers can even respond back to customers who have completed comment cards to help make turn a bad experience around.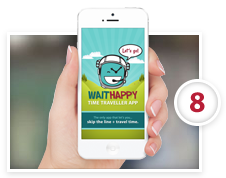 Happy Guest Comes Back + Tells EVERYONE!
It is proven that 86% of adults will pay more for a better customer experience. Happy customers come back and tell their friends about their amazing experience. With WaitHappy's suite of customer experience tools, you can always make the wait great and turn casual visitors into raving fans.