Take the Free 90 Day Challenge!
With WaitHappy's suite of online business tools restaurants save time, be more efficient, save money, look cool, and get happy! Nothing wrong with that, right?
Improve your customer experience on us for the first three (3) months – no risk, no contracts, no worries!
AMAZING FEATURES INCLUDE: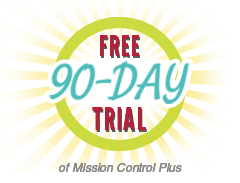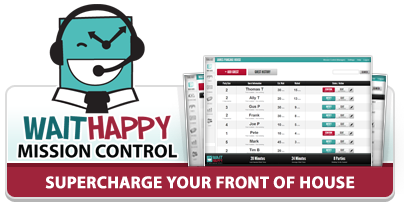 WaitHappy Mission Control is cloud-based software that helps restaurants attract new customers, manage their wait lists, tables, comment cards, and customer experience to ensure their customers are happy, because as we all know, Happy Customers Come Back.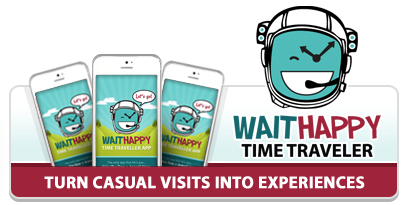 WaitHappy Time Traveler is a mobile app that allows guests to search for restaurants, remotely view wait times, add themselves to lists, see where they are in line, receive paging notifications to their phones, and leave real-time feedback about their experience.